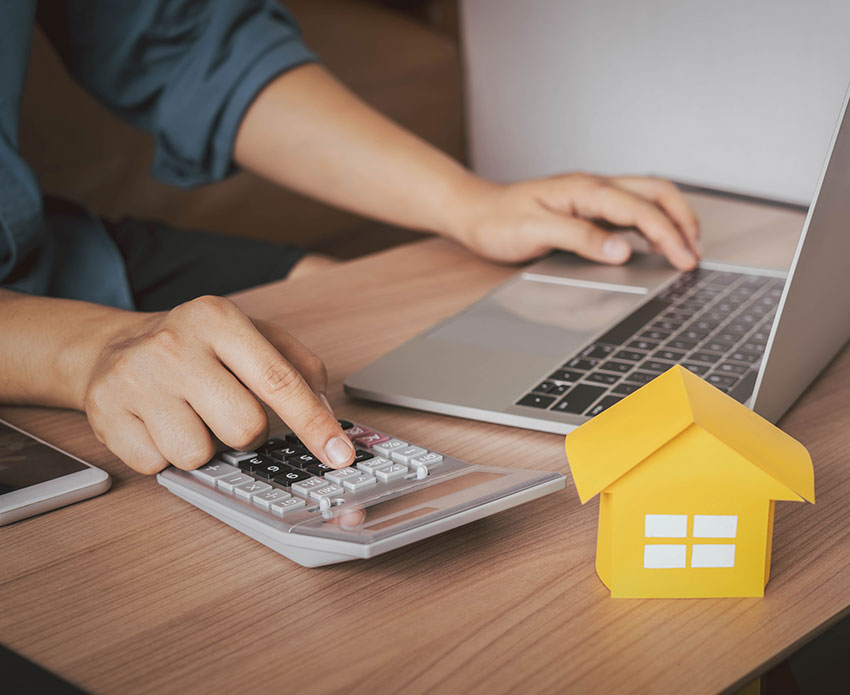 Debt-to-Income Calculator
Your debt-to-income ratio is the percentage of your gross income used to cover your mortgage and other debt payments.
This calculator is indeed solely for general information and educational purposes and is not a commitment to lend. Greater Nevada Mortgage does not guarantee the accuracy of the calculations or the availability of any of the terms provided. Your actual rate, payment and costs could be higher. Get an official Loan Estimate before choosing a loan. The calculator is not intended in any way as financial, insurance, tax or legal information regarding your financial situation, please consult with a financial advisor.
The ABCs of Home Loans
Homebuying, refinancing, and equity made simple–that's how we do things at Greater Nevada Mortgage. Get started with the resources below or get in touch with our team.
Connect with a Consultant
APR = Annual Percentage Rate. APR is the cost to borrow money expressed as a yearly percentage. For mortgage loans, excluding home equity lines of credit, it includes the interest rate plus other charges or fees.
Rates and terms are subject to change without notice. Rates are for illustrative purposes only, and assumes a borrower with a credit score of 700 or higher which may be higher or lower than your individual credit score. Adjustable Rate Mortgage (ARM) loans are subject to interest rate, APR, and payment increase after each change period. For instance, a 5/1 ARM means that you will pay a fixed rate for the first five years of the loan, and then your rate is subject to change once each year thereafter through the remainder of the loan. Interest rates and APRs are based on current market rates, and may be subject to pricing add-ons related to property type, loan amount, loan-to-value, credit score and other variables. Depending on loan guidelines, mortgage insurance may be required. If mortgage insurance is required, the mortgage insurance premium could increase the APR and the monthly mortgage payment. Your loan's interest rate will depend upon the specific characteristics of your loan transaction and your credit history up to the time of closing. The estimated total closing costs in these rate scenarios are not a substitute for a Loan Estimate, which includes an estimate of closing costs, which you will receive once you apply for a loan. Actual fees, costs and monthly payment on your specific loan transaction may vary, and may include city, county or other additional fees and costs. Not all loan options are available in every state. Borrower is responsible for any property taxes as a condition of the loan. Membership with Greater Nevada Credit Union is required for select loan options. This is not a credit decision or a commitment to lend.
Please contact a mortgage consultant to learn about all details on loan options and programs available. You may contact one directly, or call Greater Nevada Mortgage at (775) 888-6999 or (800) 526-6999. We do business in accordance with the Federal Fair Housing Law and the Equal Opportunity Act, and the California Fair Employment and Housing Act.